Introduction
The realm of real-estate marketing has witnessed profound transformations over the decades. As we stand at the threshold of 2024, it's imperative to not only acknowledge these transitions but to strategically maneuver through the upcoming tides.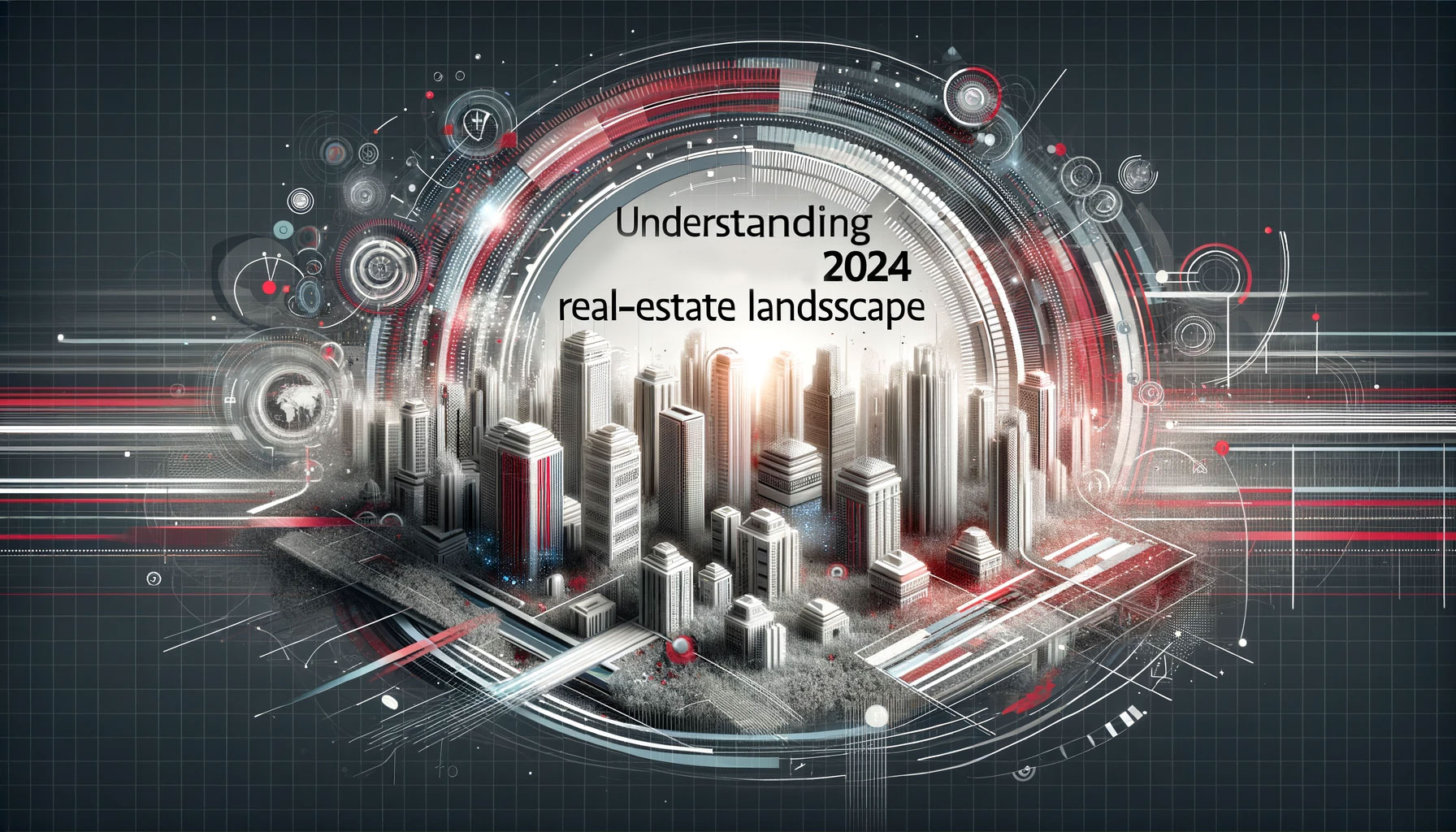 The Evolution of Real-Estate Marketing
The legacy of real-estate marketing trails back to conventional methods like word-of-mouth, newspaper listings, and emblematic yard signs. However, the digital age ushered in a new epoch, one dominated by online listings, virtual tours, and social media engagements.
The Importance of Strategic Marketing in Real-Estate
A well-orchestrated marketing plan isn't merely a pathway to attract potential buyers or renters. It's a brand's handshake with the market, establishing trust, rapport, and a solid reputation that echoes across the real estate realm.
Understanding the 2024 Real-Estate Landscape
As we venture into 2024, a confluence of factors molds the real estate market, warranting a sharp, informed marketing strategy.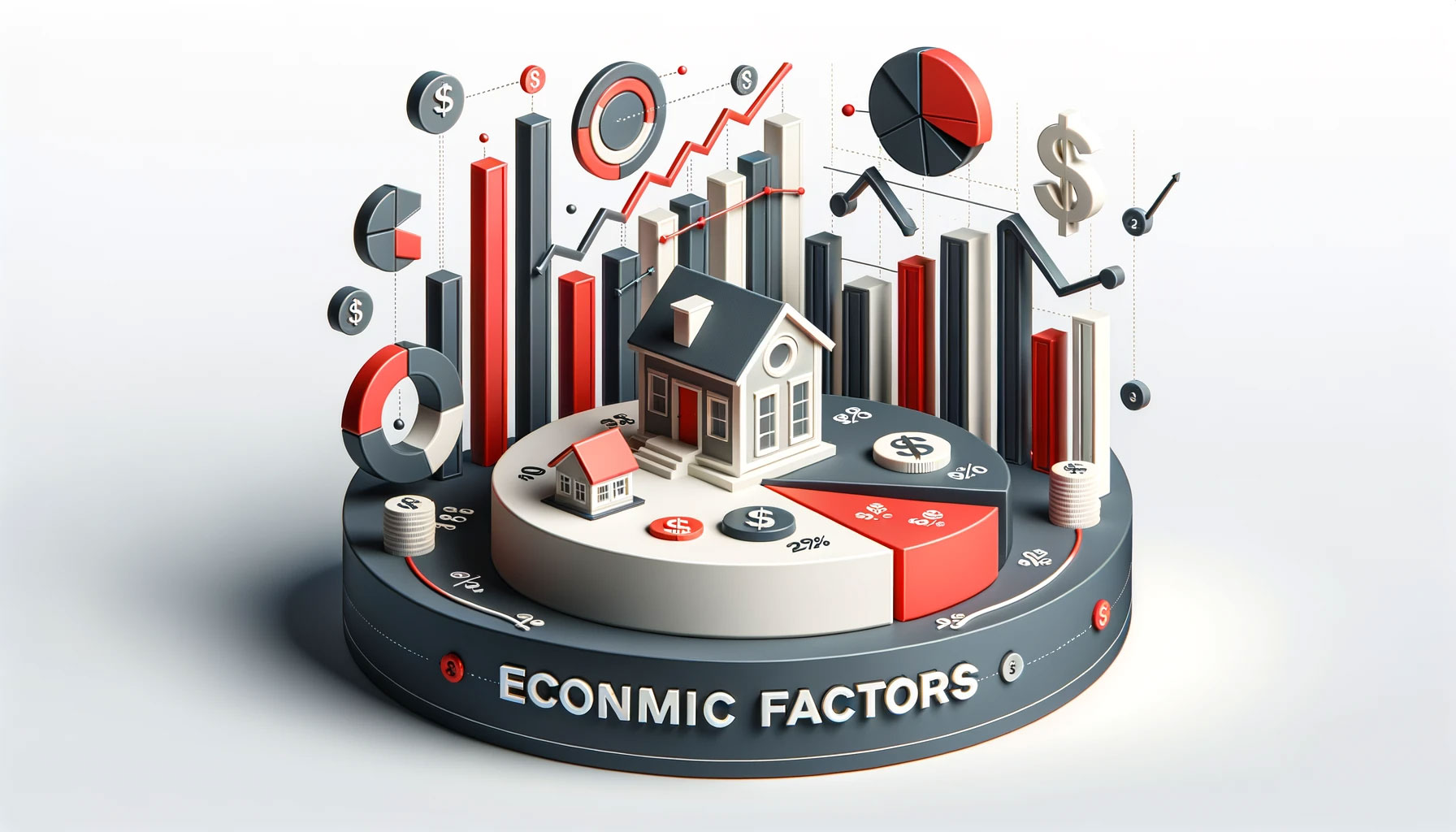 Economic Factors
Economic dynamics such as interest rates, employment rates, and consumer spending habits invariably shape the real estate market's contours.
Technological Advancements
With the infusion of technology in real estate – from VR home tours to AI-powered chatbots on realty websites, technology isn't just a garnish but the main course in the real-estate marketing banquet.
Consumer Behavior
The modern consumer is informed, tech-savvy, and values convenience. Tapping into these attributes is crucial for a resonating marketing strategy.
Crafting Your Marketing Plan
Embarking on the marketing plan odyssey requires a concoction of clear goals, an understanding of your target audience, and a judicious budget.
Goal Setting
Short-term Goals
Kickstart a compelling online ad campaign
Enhance website traffic by 30%
Build a robust email list
Long-term Goals
Establish a strong, recognizable brand within the local market
Expand the business network
Attain a notable increase in property listings and closures
Target Audience Identification
Understanding the whims and fancies of your target audience is the cornerstone of an effective marketing plan.
Budget Allocation
Allocating a budget is akin to laying the foundation stone of your marketing fortress. It's about distributing resources in a manner that each marketing channel gets its due, yet ensuring a higher ROI.
---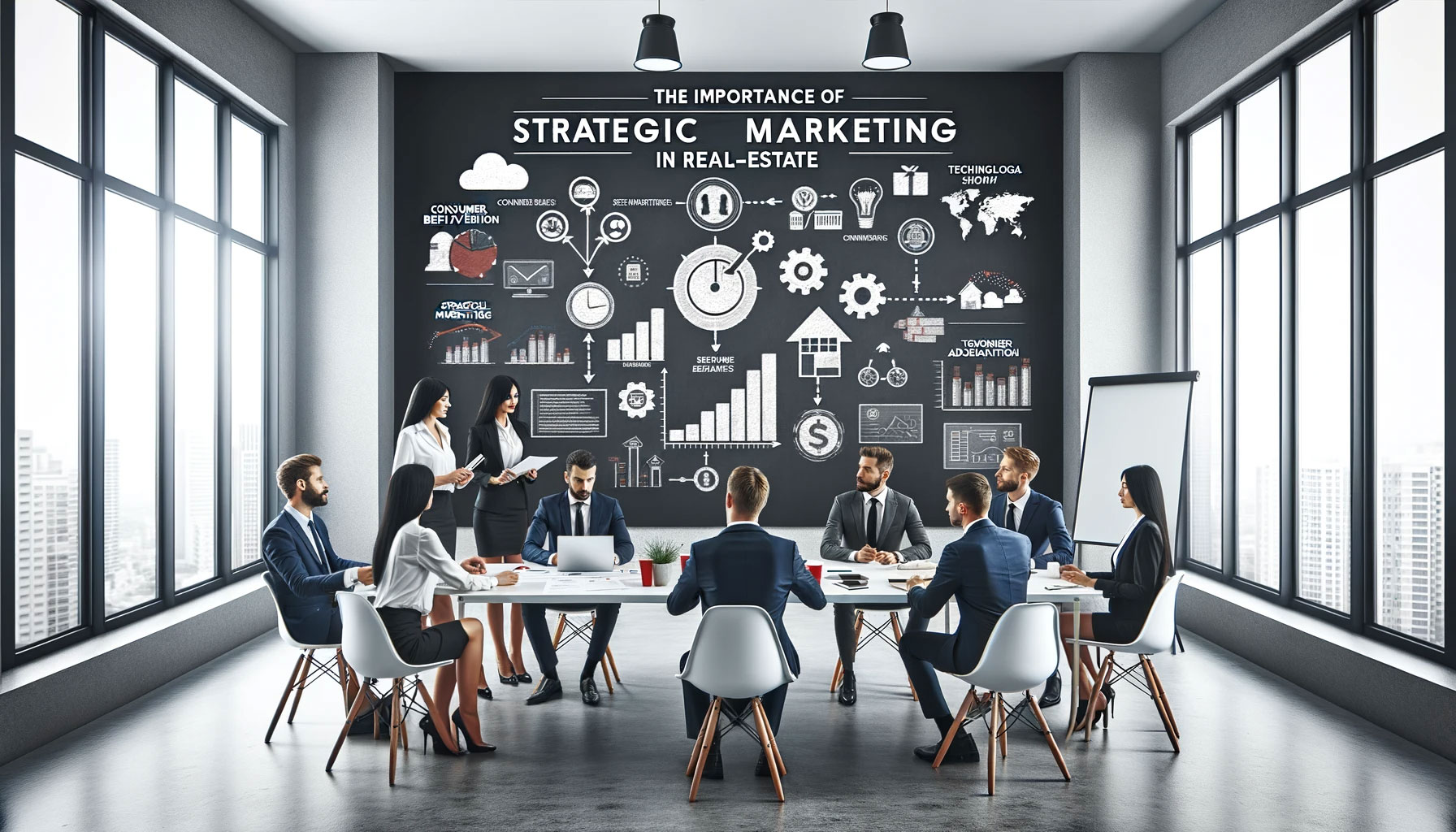 Digital Marketing Strategies
In an era where the digital realm is intertwined with every facet of our lives, harnessing the potential of digital marketing is not merely optional, but quintessential for real estate magnates.
Website Optimization
Your website is the digital facade of your real estate enterprise. It's paramount to ensure it's not only visually enticing but also user-friendly and laden with essential information.
Mobile Optimization: Ensure your website is mobile-responsive to cater to the colossal base of smartphone users.
Loading Speed: A snappy website that loads within the blink of an eye can significantly reduce bounce rates.
Content Quality: Populate your website with engaging, informative content that resonates with your target audience.
Social Media Marketing
Social media isn't just a platform to connect with acquaintances, it's a goldmine for real estate marketers aiming to broaden their reach.
Consistent Posting: Maintain a regular posting schedule to keep your audience engaged.
Ad Campaigns: Utilize paid advertising to reach a broader audience and showcase your listings.
Community Engagement: Foster a community by engaging with followers through comments, messages, and shares.
Email Marketing
Despite the surge of numerous marketing channels, email marketing continues to hold its fort as a personal and professional way to connect.
Newsletter Campaigns: Regular newsletters with updates, listings, and real estate tips can keep your audience engaged.
Automated Responses: Automate responses for inquiries to ensure prompt communication.
Segmentation: Segment your email list to deliver tailored content to different segments of your audience.
SEO and SEM
Search Engine Optimization (SEO) and Search Engine Marketing (SEM) are the torchbearers guiding potential clients through the maze of the digital world to your real estate haven.
Keyword Research: Identifying and incorporating relevant long-tail keywords pertaining to real-estate marketing can significantly improve your site's SEO.
Google Ads: Leveraging Google Ads can place your listings at the forefront when potential clients search for real estate options.
Local SEO: Optimize your website for local searches to attract clientele in your area.
---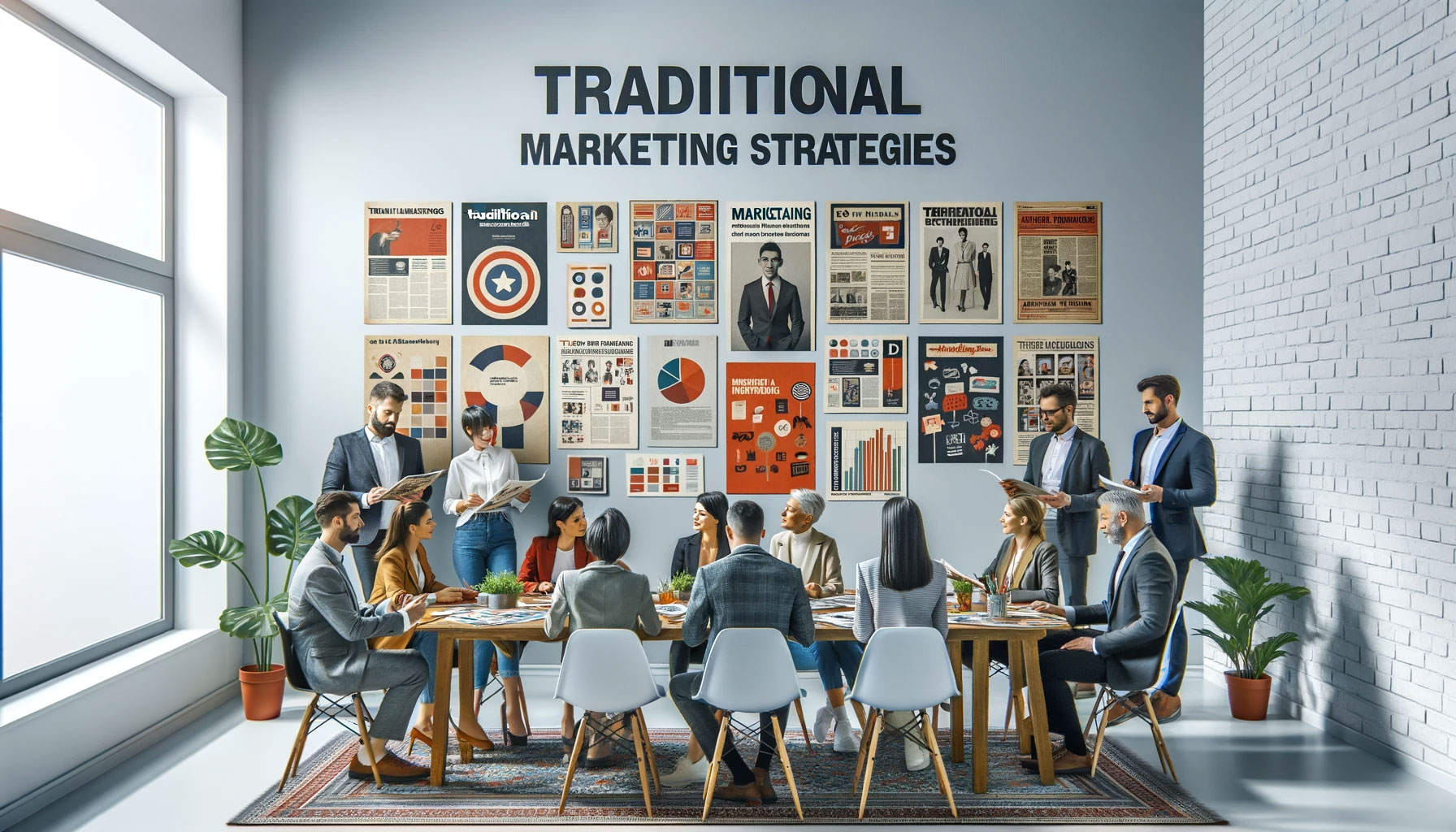 Traditional Marketing Strategies
While the digital domain has taken the limelight, the essence of traditional marketing avenues still holds significant sway in the real estate realm.
Networking
In the real estate sphere, your network is your net worth. Forming genuine connections can pave the way for referrals and long-term business relationships.
Local Events: Participate in local events and real estate expos to mingle with potential clients and other industry professionals.
Business Cards: A classic yet effective tool to leave a tangible reminder of your services.
Referral Programs: Encourage satisfied clients to refer your services to others by offering incentives.
Print Advertising
The tactile experience offered by print media retains a charm that digital platforms can't replicate.
Brochures: Design captivating brochures showcasing your listings and distribute them in strategic locations.
Newspaper Ads: A well-placed ad in a local newspaper can still draw eyeballs towards your services.
Direct Mail: Send personalized letters or postcards to potential clients in your targeted neighborhoods.
Community Involvement
Being actively involved in the community not only fosters goodwill but positions you as a local market leader.
Sponsorship: Sponsor local sports teams or community events to showcase your brand.
Workshops: Conduct home-buying workshops to educate the public and generate leads.
Local Partnerships: Collaborate with local businesses to create mutually beneficial marketing campaigns.
Measuring Success
A robust marketing plan is a living entity, evolving with feedback and performance metrics.
Analytics and Metrics
Dive into analytics to discern what's working, what's not, and where you can improve.
Website Analytics: Monitor website traffic, bounce rates, and user engagement to tweak your online strategy.
Campaign Performance: Evaluate the success of your marketing campaigns by tracking metrics like conversion rates and ROI.
Customer Feedback: Solicit feedback from clients to understand their experience and improve your services.
Adjusting Your Marketing Plan
The realm of real estate is in a state of flux, necessitating a flexible marketing strategy.
Performance Review: Conduct regular reviews to gauge the efficacy of your marketing initiatives.
Competitor Analysis: Stay abreast of what your competitors are doing and adapt your strategies accordingly.
Innovation: Don't shy away from trying new marketing tactics to keep your approach fresh and engaging.
---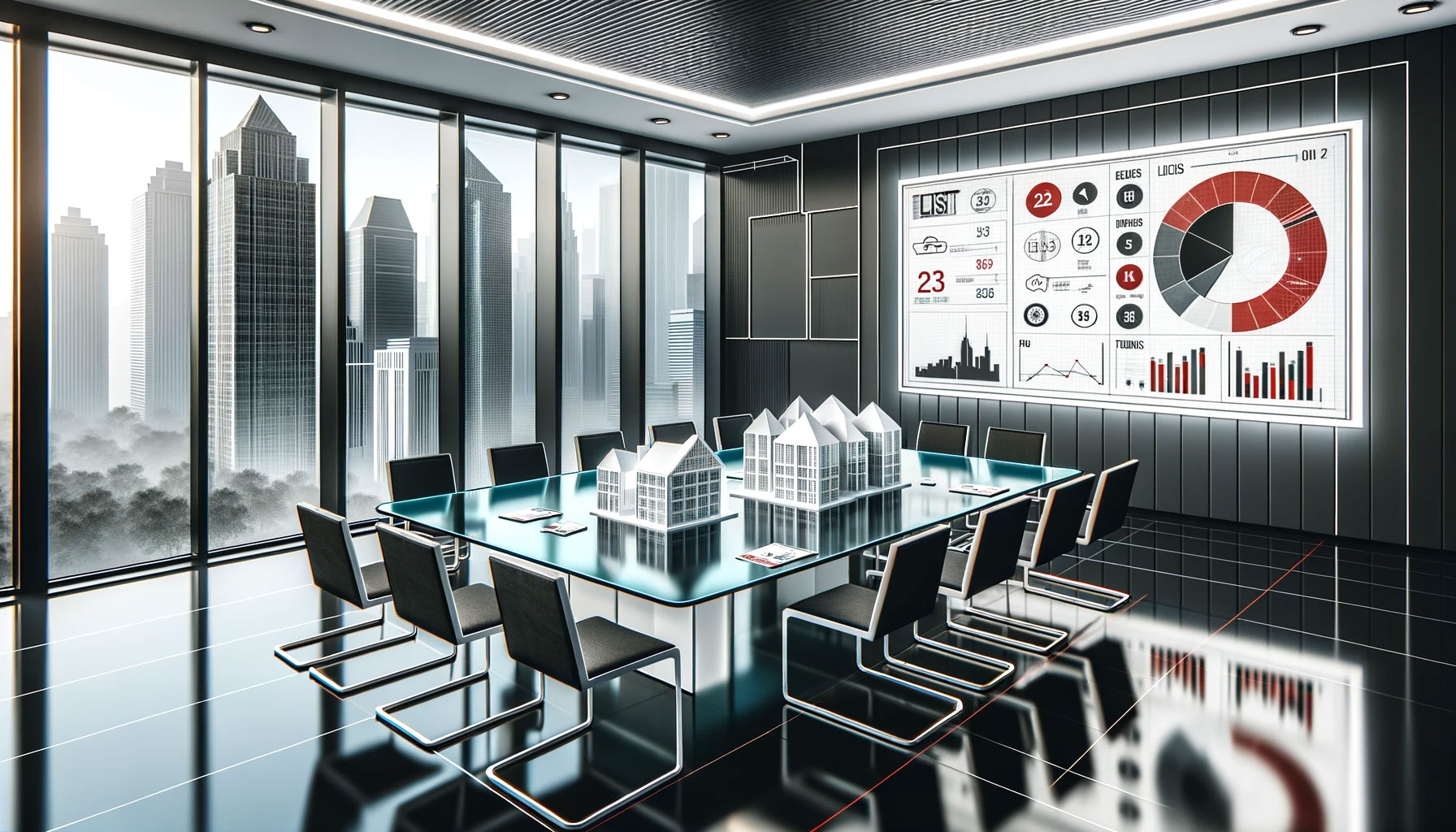 Leveraging High Tech Business Solutions for Optimal Results
In the modern real estate marketing realm, synergizing with tech-savvy allies like HiT | High Tech Business Solutions can propel your marketing endeavors into a new dimension of success.
Services Offered by HiT
Professional Advertising: Tailored advertising solutions to ensure your listings capture the right eyeballs.
Business and Marketing Solutions: Comprehensive strategies designed to amplify your market reach and conversion rates.
Success Stories
Explore the transformation stories of real estate businesses that leveraged the magic of HiT's expertise to transcend their marketing boundaries.
Conclusion
As we sail into 2024, real estate marketing isn't about following the herd, but about carving a unique pathway that resonates with your brand and your audience. The blend of traditional and digital marketing, underpinned by insightful analytics and the tech prowess of partners like HiT, crafts a roadmap towards a prosperous real estate marketing horizon.
Frequently Asked Questions (FAQs)
What are the core components of a successful real estate marketing plan in 2024?
A fusion of digital and traditional marketing strategies, meticulous analytics, and a partnership with tech-forward entities like HiT.
How does technological advancement impact real estate marketing?
From VR tours to AI-powered analytics, technology is the catalyst that can accelerate marketing efforts to match the modern consumer's expectations.
Why is community involvement crucial in real estate marketing?
Community involvement fosters trust, establishes local market leadership, and creates a ripple effect of referrals and goodwill.
How can HiT augment my real estate marketing endeavors?
With professional advertising and comprehensive business solutions, HiT is your accomplice in navigating the competitive real estate marketing landscape.
How frequently should I review and adjust my marketing plan?
Regular reviews, possibly quarterly or bi-annually, coupled with continuous monitoring of analytics, ensure your marketing plan remains aligned with your goals and market dynamics.