Introduction
Black Friday, the rollicking day after Thanksgiving in the United States, has etched its name as a colossal shopping extravaganza, renowned for its staggering discounts and irresistible deals. This day has transcended borders, weaving its way into the tapestry of Gulf Cooperation Council (GCC) countries, where it's affectionately dubbed 'White Friday.' White Friday mirrors the essence of Black Friday, blossoming as a paramount shopping fiesta in the region.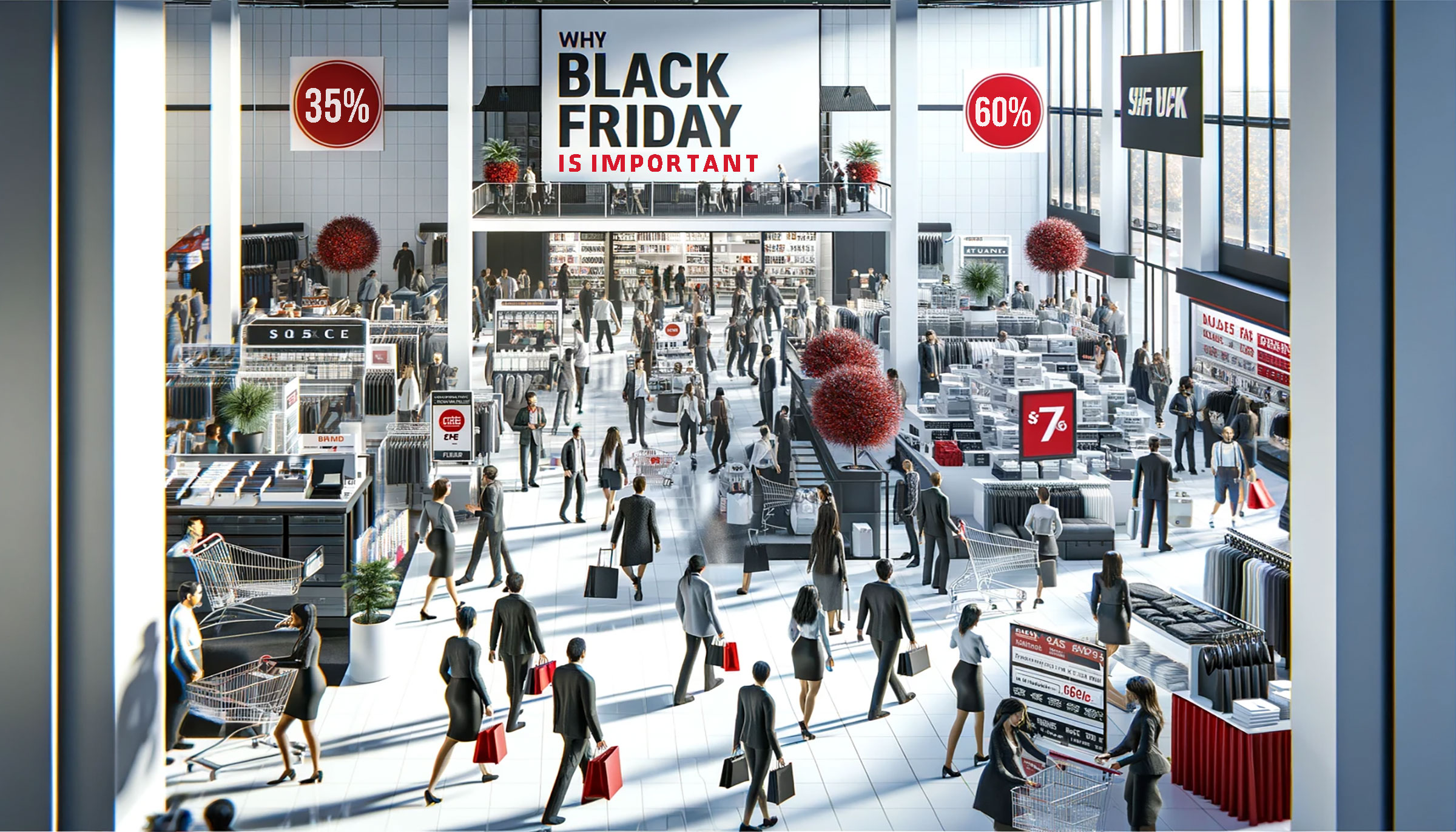 Why Black Friday is Important for Businesses
For businesses, Black Friday is not just another day; it's a goldmine of opportunities. This day is synonymous with a shopping frenzy, a time when consumers, driven by discount-driven euphoria, flock to stores and online platforms. For businesses, this spells a potential surge in both footfall and digital traffic, catapulting sales and expanding customer bases.
Sales Boost: A golden opportunity for businesses to increase sales dramatically.
Customer Attraction: A day when consumers are eager to capitalize on deep discounts, widening the customer base for businesses.
Shopping Frenzy: Known for its bustling shopping atmosphere, Black Friday can significantly drive up traffic and revenue.
Branding Opportunity: Black Friday serves as an exceptional platform for branding. Even if immediate sales don't skyrocket, the event offers a unique chance for businesses to enhance their brand visibility and reputation. It's a pivotal moment to embed your brand in the consumer consciousness, building a foundation of brand recognition and loyalty.
Creating FOMO: Beyond the immediate push for sales, Black Friday is ideal for generating FOMO (Fear Of Missing Out) for future campaigns. By showcasing exclusive deals and highlighting the excitement of the event, businesses can instill a sense of urgency and anticipation in customers, leading them to engage more eagerly in upcoming promotions and offerings.
This strategic approach to Black Friday underlines its importance not only for immediate financial gains but also for fostering long-term business growth and strengthening customer relationships.
---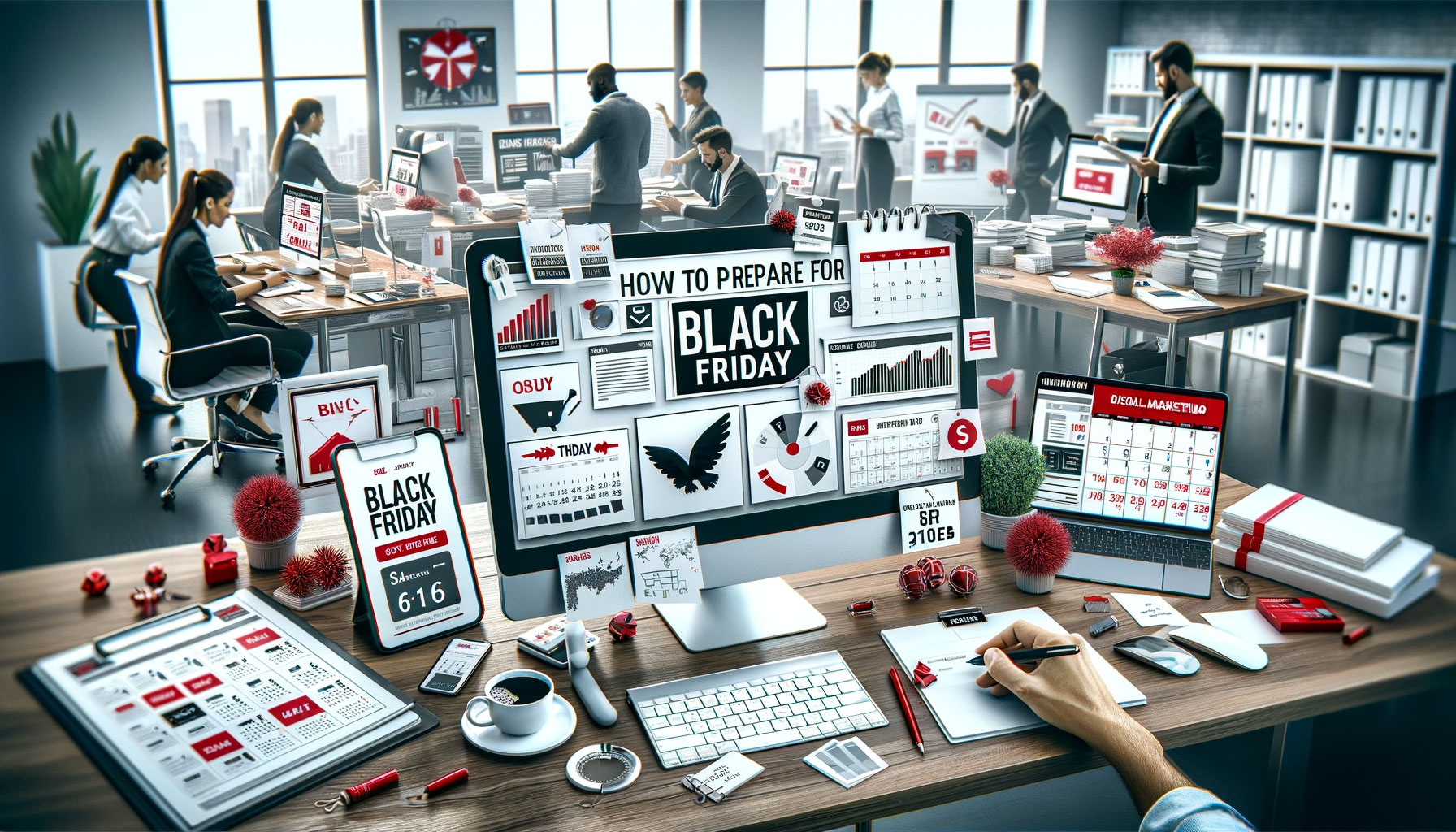 How to Prepare for Black Friday
1- Planning Your Sales Strategy
Kicking off your Black Friday journey demands meticulous planning. Delve into strategizing your sales – from handpicking the products to be discounted to deciding the depth of price slashes. Mull over introducing flash sales or time-sensitive offers to inject a sense of urgency among buyers.
Early Planning: Start strategizing early to decide on discounted products and sale dynamics.
Discount Selection: Choose which products to discount and determine the depth of price cuts.
Flash Sales: Consider time-sensitive offers to create a sense of urgency among customers.
2- Optimizing Digital Presence
Your digital front, especially your website, needs to be in tip-top shape, capable of handling the imminent surge in online shoppers. Parallelly, ensure your social media channels are buzzing with Black Friday updates, engaging and informing your audience.
Website Readiness: Ensure your website can handle increased traffic and is primed for Black Friday traffic.
Social Media Strategy: Keep your social media channels active with Black Friday updates and engage with your audience.
3- Inventory Management
Running out of stock is a cardinal sin on Black Friday. Stockpile your inventory to match the expected spike in demand, ensuring you don't miss a beat in sales.
Stock Availability: Ensure you have ample stock to meet the surge in demand, avoiding any stockouts.
4- Staff Training
The Black Friday tide brings in a deluge of customers. Equip your team to handle this influx with grace and efficiency, training them in customer service and query resolution.
Customer Service: Train your staff to handle the increased customer volume efficiently and resolve queries effectively.
5- Promotion of Deals
Unleash a multi-channel promotional blitz to herald your Black Friday deals. From email blasts to social media campaigns and online adverts, spread the word far and wide.
Marketing Channels: Use a mix of email marketing, social media, and online advertising to promote your Black Friday deals.
---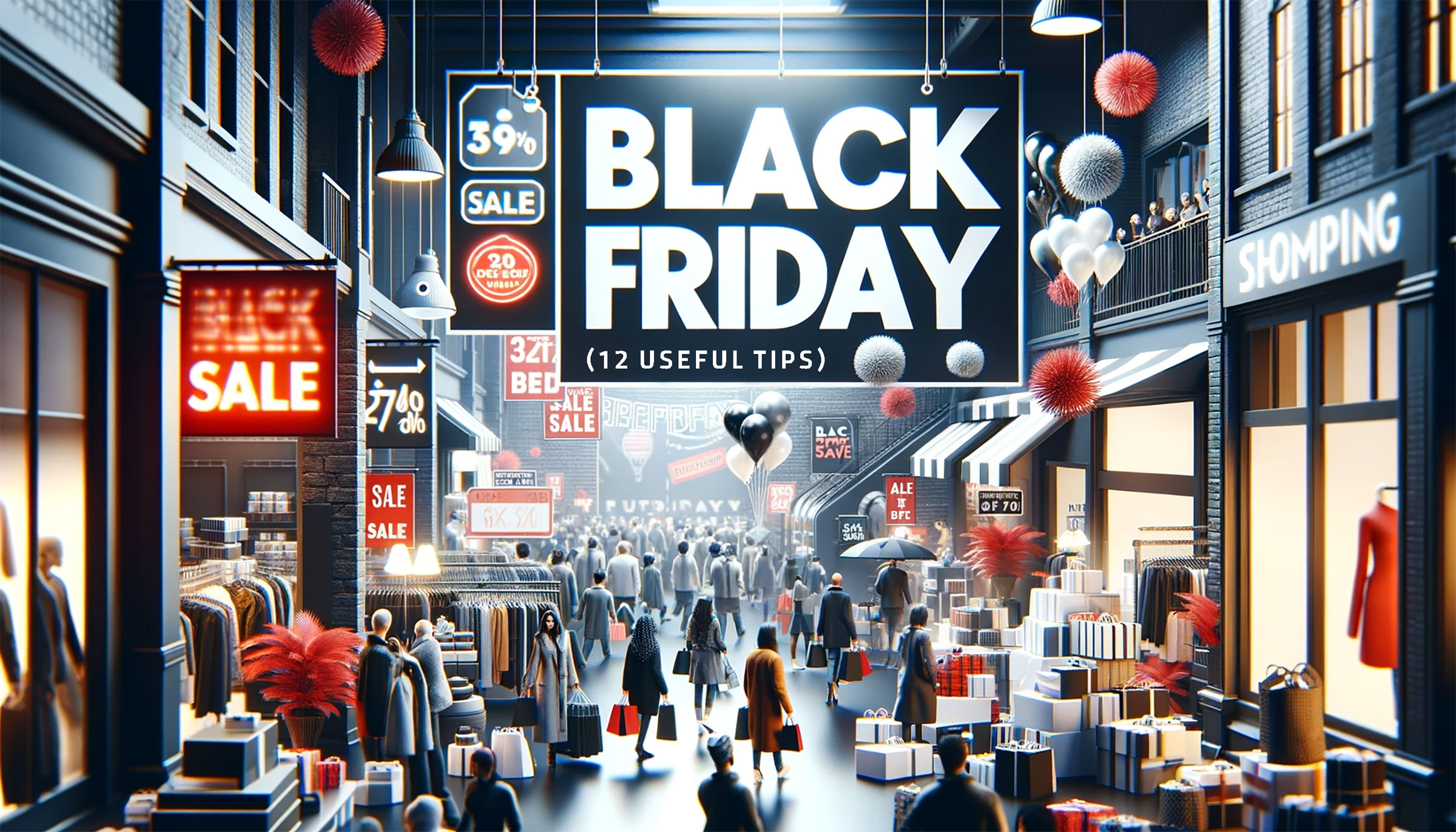 12 Useful Tips to Sell More on Black Friday
Offer Deep Discounts
Black Friday is the anthem of savings. Dazzle your customers with discounts that are too good to resist, potentially slashing prices by 50% or more on select products.

Attract customers with discounts up to 50% or more on selected products.
Emphasize the value and savings in your marketing materials.


Creating Urgency
Time is of the essence. Employ time-limited deals and flash sales to nudge customers towards swift, impulsive buying decisions.

Implement time-sensitive deals and flash sales.
Use countdown timers on your website and social media to heighten urgency.


Personalization of Offers
Harness the power of customer data. Tailor offers that resonate personally with your customers, enhancing the likelihood of conversion.

Leverage customer data to craft personalized deals.
Send targeted email campaigns to individual customers based on their previous purchases or interests.


Highlighting Limited-Quantity Items
Scarcity sells. Spotlight products are available in limited quantities to spur a buying frenzy, as customers fear missing out on exclusive deals.

Promote products with limited availability.
Use phrases like "while supplies last" to create a fear of missing out (FOMO).


Product Bundling
Bundling is a crafty way to increase value perception. Combine complementary products into irresistible bundles, encouraging higher spend.

Create attractive bundle deals.
Offer complementary products together at a discounted rate.


Free Shipping
Offering free shipping can be the clincher in a customer's decision-making process. Consider introducing free shipping to sweeten your Black Friday deals.

Provide free shipping on Black Friday orders.
Highlight this offer prominently on your website and in marketing materials.


Extended Sales Window
Why limit to a day? Stretch your Black Friday promotions, capturing a wider audience over an extended period.

Extend your Black Friday sales beyond just one day.
Consider having a Black Friday week or weekend to capture more sales.


User-Friendly Shopping Experience
Streamline your online store. Ensure a seamless, intuitive shopping experience to keep customers engaged and reduce cart abandonment.

Ensure your online store is easy to navigate.
Simplify the checkout process to reduce cart abandonment.


Mobile Optimization
In this mobile-first era, ensure your website is optimized for mobile shopping, catering to the massive segment of mobile users.

Optimize your website for mobile users.
Ensure fast loading times and a responsive design for smartphones and tablets.


Excellent Customer Service
Exceptional customer service can transform a good shopping experience into a great one. Have a robust customer support system in place to promptly address inquiries and resolve issues.

Staff adequately to handle increased inquiries and issues.
Offer multiple channels for customer support, including chat and phone.


Effective Social Media Usage
Leverage social media to create a buzz. Engage with your audience, promptly respond to queries, and build excitement around your deals.

Create a buzz on social media with regular updates and engaging content.
Respond promptly to comments and questions.


Performance Tracking
Data is your ally. Use analytics to monitor your Black Friday performance, identifying strengths and areas for improvement for future campaigns.

Use analytics tools to monitor sales performance.
Analyze data for insights and improvements for future sales events.
---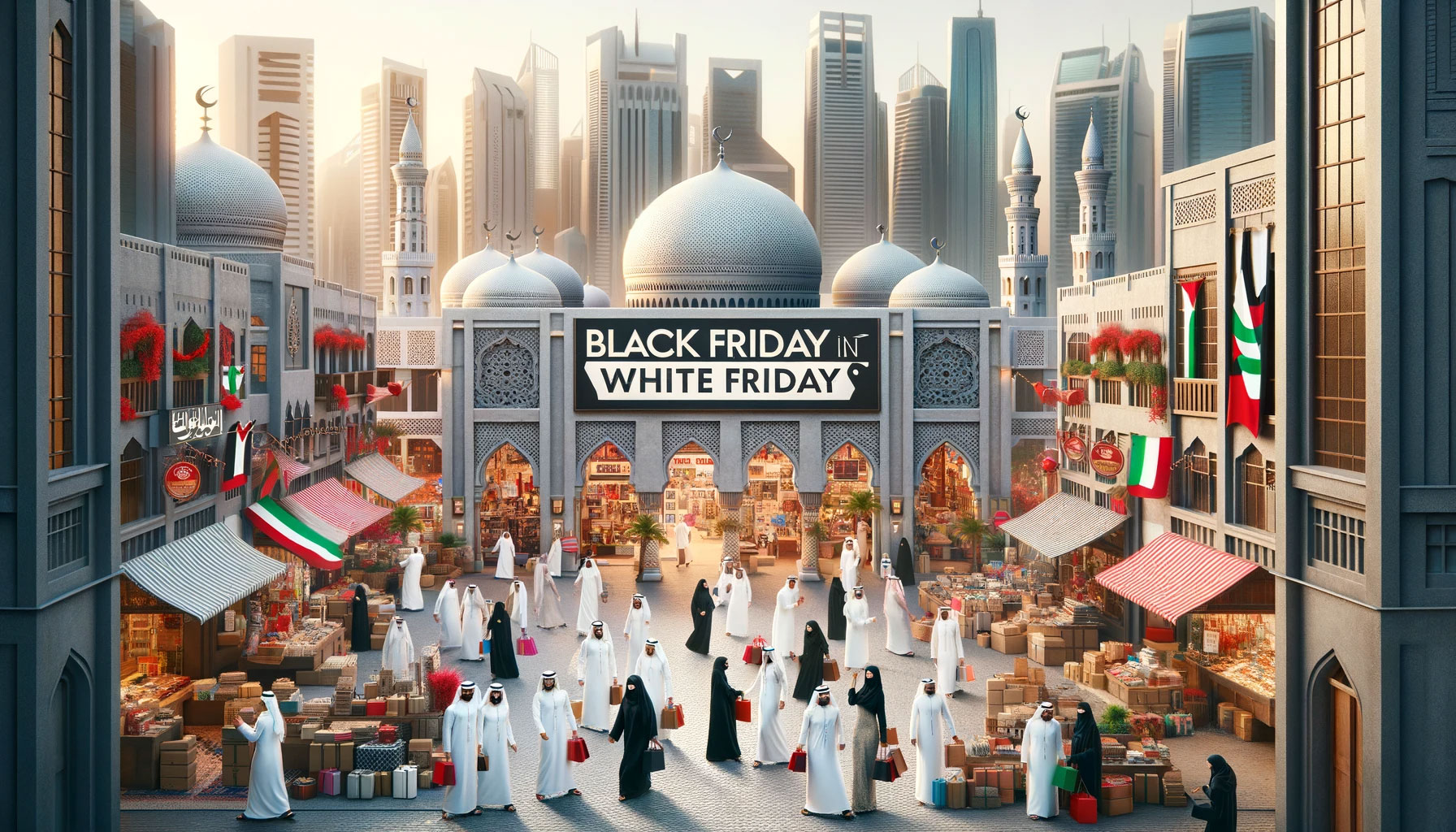 Black Friday in GCC (White Friday)
Black Friday in the GCC region, known as White Friday, represents a unique cultural adaptation. The choice of "white" resonates deeply within GCC cultures, symbolizing purity, new beginnings, and peace. This rebranding to White Friday is seen as a culturally sensitive and positive reinterpretation of the Black Friday concept.
---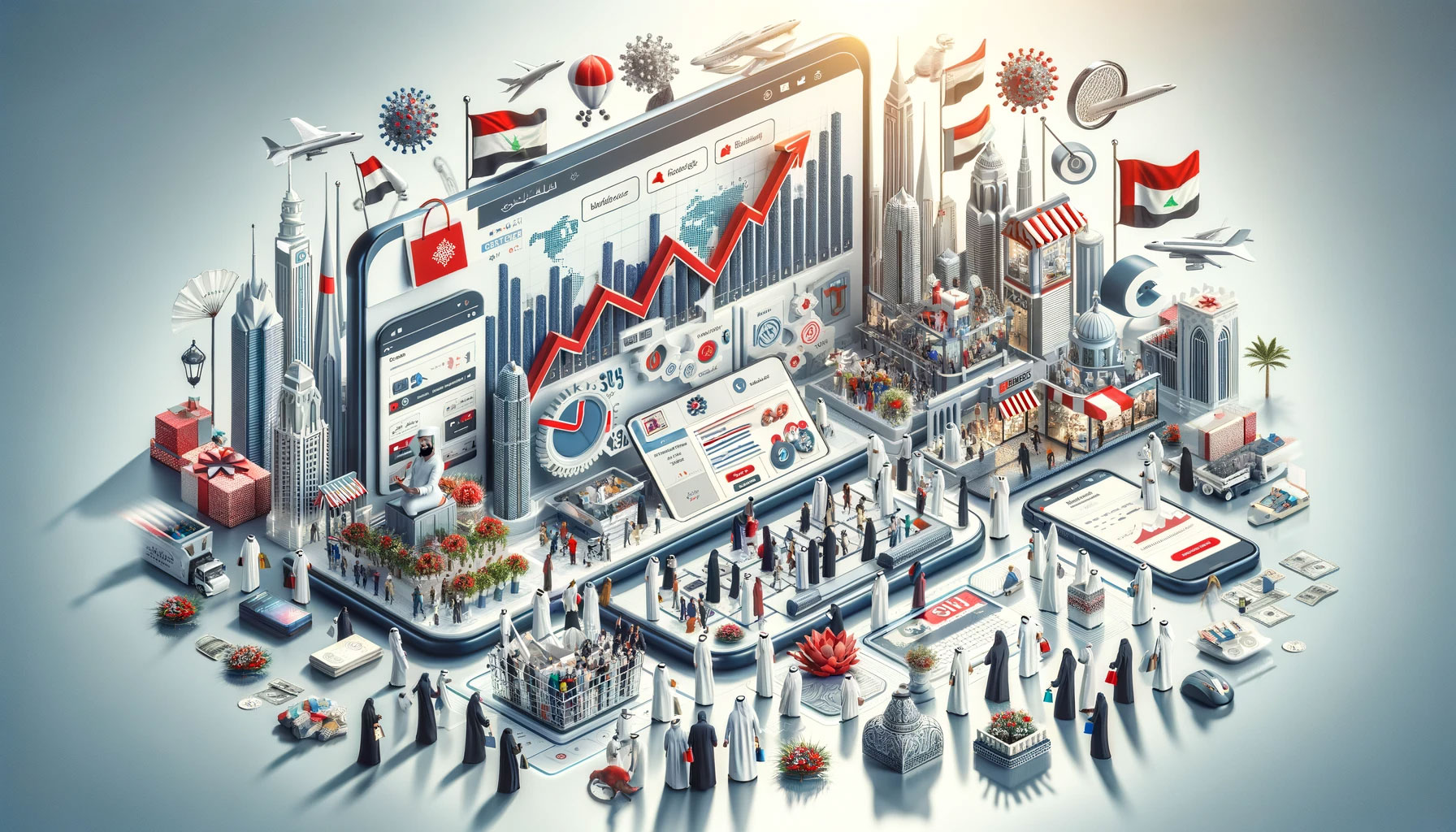 Factors Contributing to White Friday Adoption
Growing Consumerism: The GCC's increasing disposable incomes and expanding middle class have fueled consumer spending.
E-commerce Boom: The surge in online shopping platforms has made it easier for GCC consumers to engage in global shopping trends.
Western Cultural Influence: The global spread of Western traditions, including Black Friday, has found a unique expression in the GCC through White Friday.
---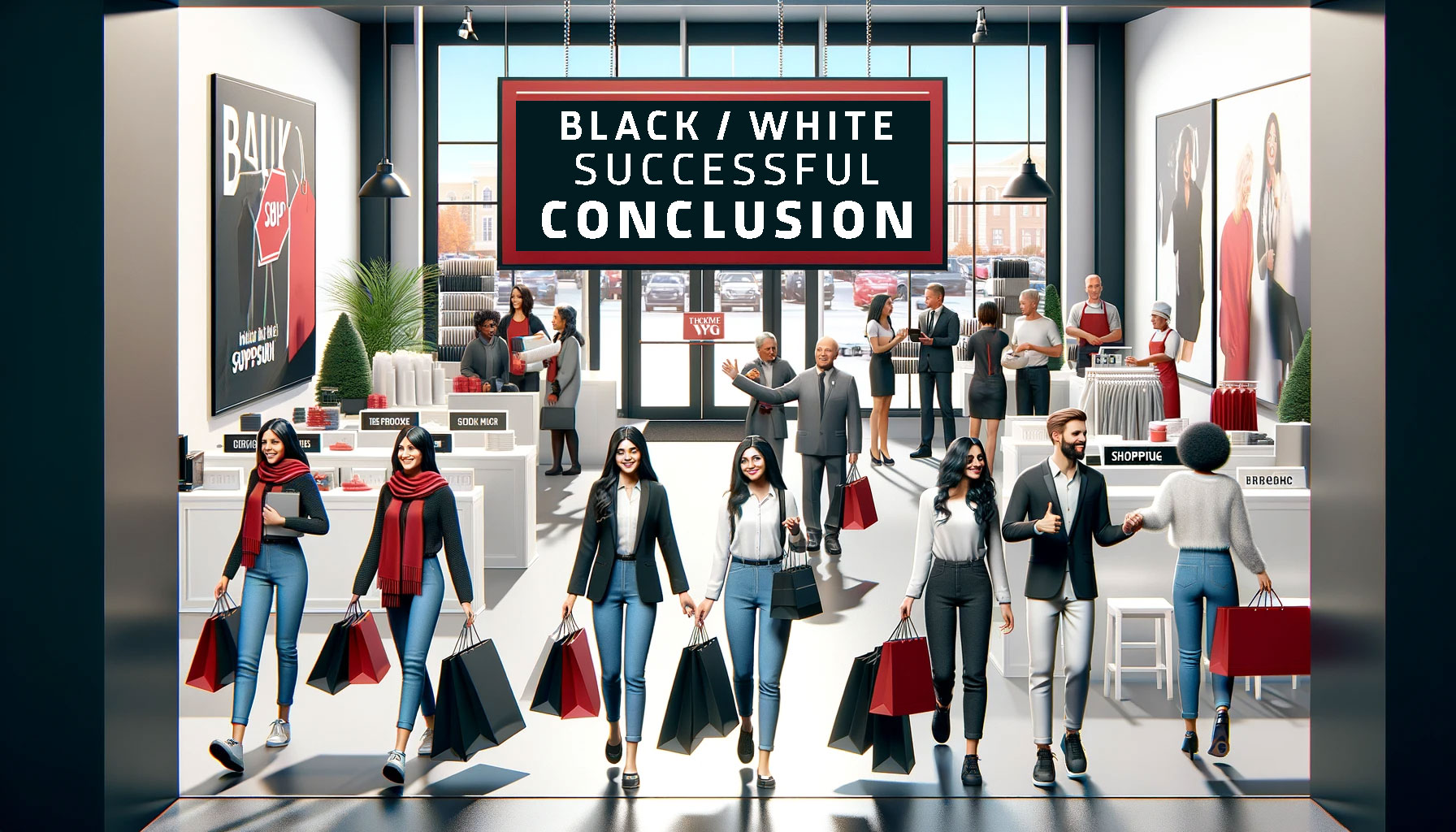 Conclusion
Black Friday, or White Friday in the GCC, stands as a pivotal event for businesses to amplify sales and entice new customers. By employing strategic planning, innovative promotions, and understanding cultural nuances, companies can maximize this lucrative opportunity.
---
FAQs
What makes Black Friday so important for businesses?
Black Friday offers significant sales boosts and a chance to attract new customers.
How can businesses create a sense of urgency during Black Friday sales?
Implementing time-sensitive deals and flash sales can effectively create urgency.
Why is Black Friday referred to as White Friday in the GCC?
White symbolizes purity and new beginnings, aligning with cultural values in the GCC.
What role does e-commerce play in the adoption of White Friday in the GCC?
The growth of e-commerce has made it easier for GCC consumers to participate in global shopping events.
How can businesses track the success of their Black Friday campaigns?
Using analytics tools to monitor sales and customer engagement provides valuable insights.
---
At HiT, we offer a comprehensive suite of Professional Advertising, Business, and Marketing Solutions. Our expertise can help you leverage events like Black Friday to maximize your business's potential. Discover how our tailored services can elevate your business to new heights.