DALL-E is a variant of OpenAI's GPT-3 model, specifically a 12-billion parameter version trained to generate images from textual descriptions using a dataset of text-image pairs.
It showcases a variety of capabilities, such as generating anthropomorphized versions of animals and objects, combining unrelated concepts in plausible ways, rendering text, and applying transformations to existing images​1​.
Introduction to DALL-E
The realm of artificial intelligence (AI) is ceaselessly evolving, with innovations sprouting from every corner. One such marvel that has captivated the attention of tech aficionados and creatives alike is DALL-E. Developed by the pioneering minds at OpenAI, DALL-E is not just a machine learning model; it's a bridge between textual descriptions and visual creativity.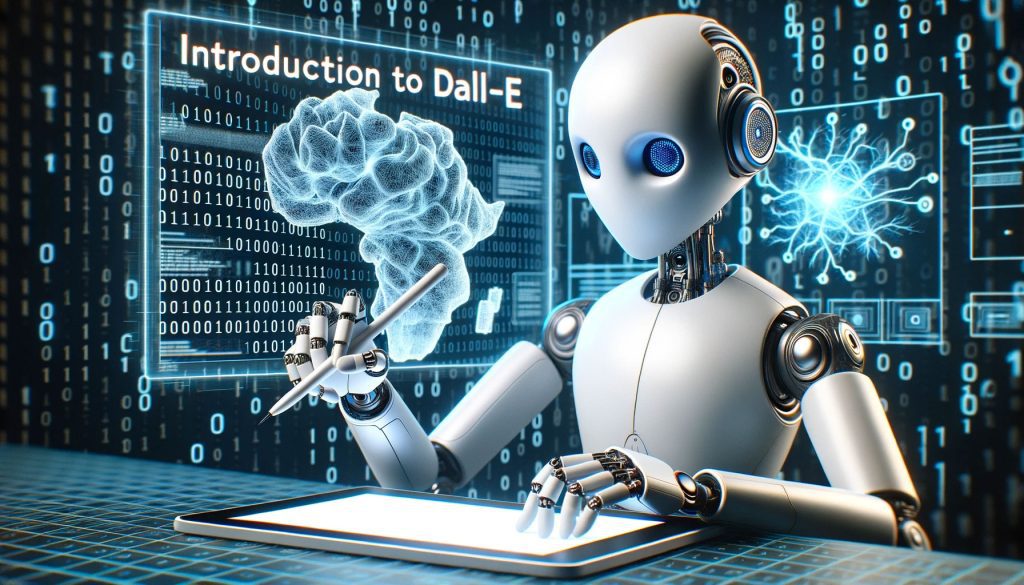 Evolution of Text-to-Image Generation
The journey from textual data to image generation is a vivid illustration of how far AI has come. Initially, the primary focus of AI was on:
Understanding and processing text.
Generating human-like text based on prompts.
However, the advent of models like DALL-E signifies a new era where AI:
Translates text into visual imagery.
Expands the horizon of what AI can achieve.
Birth of DALL-E
OpenAI introduced DALL-E as a machine learning model with a knack for transforming language descriptions into images. This text-to-image rendition is not just a technical leap but a stride into a realm where technology meets art​1​.
Core Mechanics of DALL-E
DALL-E isn't just a whimsical creation; it's backed by robust technology that makes the magic happen.
Underlying Technology
GPT-3 Foundation
Before DALL-E came into the picture, OpenAI wowed the world with GPT-3, a model that could:
Generate human-like text encompassing a variety of styles.
Create content ranging from poems to computer code.
DALL-E took this a step further, morphing text into images, thus bringing a new dimension to AI's capabilities​2​.
Deep Learning Neural Networks
At the heart of DALL-E lies a network of artificial neurons, meticulously trained on:
Large datasets.
A variety of textual descriptions.
This deep learning foundation enables DALL-E to process textual descriptions and churn out corresponding images with a touch of creativity​3​.
Generating Images
Neural Network Functionality
DALL-E's neural network is a cauldron where the textual input is brewed into visual output. By interpreting the nuances of the text, DALL-E conjures images in:
A plethora of styles.
Various thematic realms, echoing the user's prompts.
This unique ability hints at a future where the amalgamation of art and AI technology is the norm, not the exception​4​.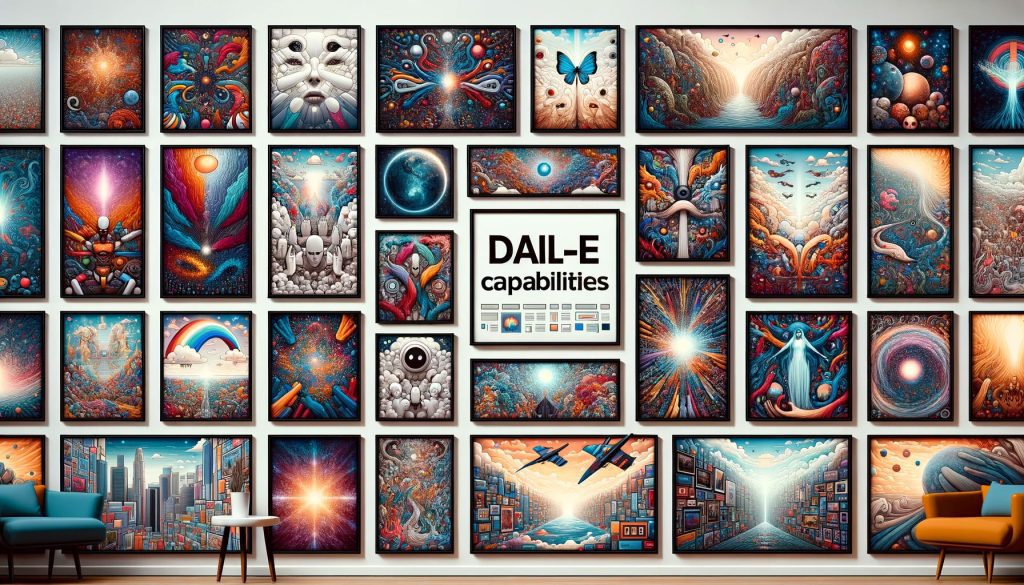 DALL-E's Capabilities
The unveiling of DALL-E was not just a demonstration of a new technology but a showcase of possibilities.
Creativity and Innovation
Realistic Image Generation
DALL-E 2, the successor to the original model, brought about enhanced image generation with features like:
DALL-E 2 could create original, realistic images from text descriptions, blending different concepts, attributes, and styles seamlessly​5​.
---
Transition to DALL-E 2 and DALL-E 3
The voyage of DALL-E didn't stop at its inception; it paved the way for further enhancements, culminating in the emergence of DALL-E 2 and DALL-E 3.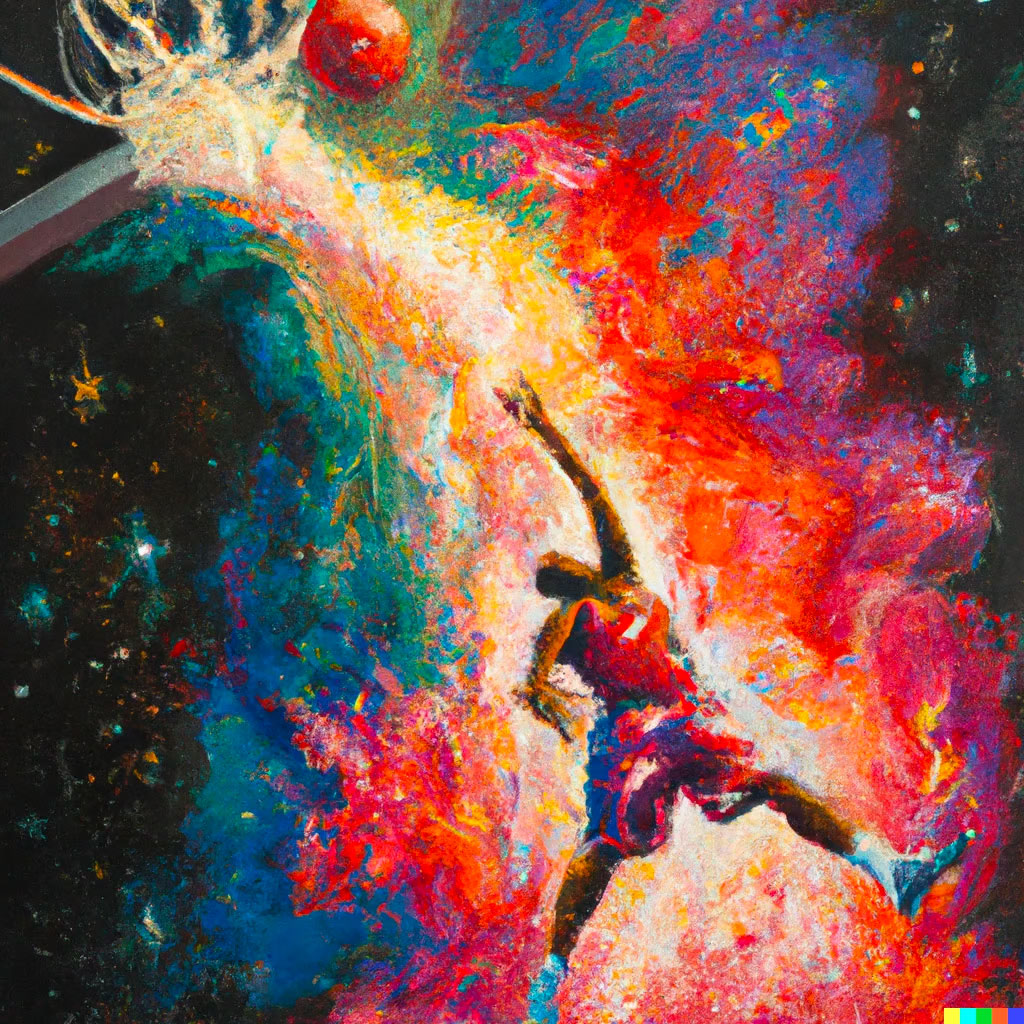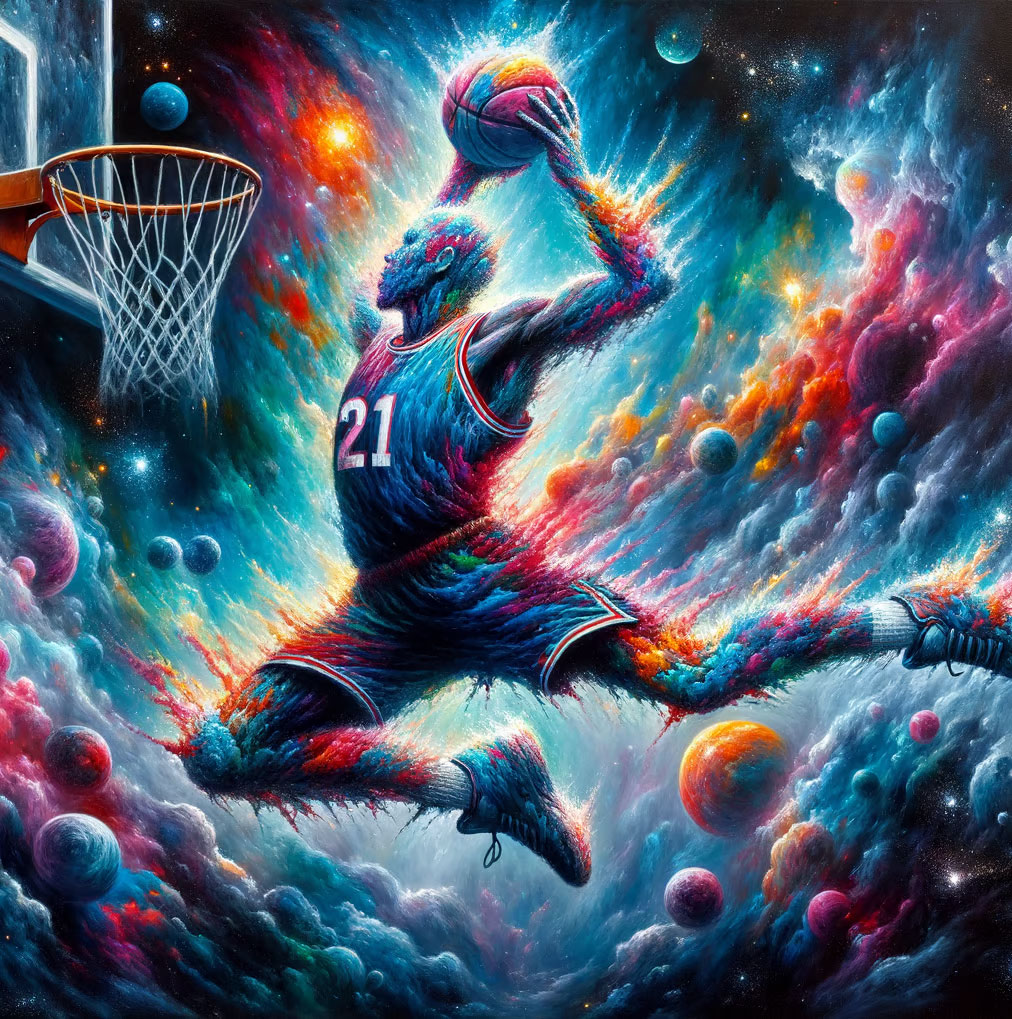 What's New in DALL-E 2?
Enhanced Image Generation
DALL-E 2 arrived with a promise of more refined image generation. Here are some of the noteworthy features:
Outpainting and Inpainting: These features allow for a more creative rendition of images, enhancing the realism and artistic touch in the generated images.
Combination of Concepts: DALL-E 2 could blend different concepts, attributes, and styles seamlessly, providing a broader canvas for creativity​1​.
Working with DALL-E 3
The journey didn't stop at DALL-E 2. OpenAI further refined the model, unveiling DALL-E 3 with more nuanced image generation and safety features.
Accessibility and Usage
DALL-E 3 is designed to be user-friendly and accessible. It's integrated with ChatGPT, which acts as a brainstorming partner, helping refine the prompts for image generation. This seamless interaction ensures that users can easily translate their ideas into visually appealing images.
Integration with ChatGPT
The integration with ChatGPT not only simplifies the usage of DALL-E 3 but also enhances the creative process:
Tailored Prompts: ChatGPT helps in creating tailored, detailed prompts for DALL-E 3, ensuring the generated images are aligned with the user's vision.
Refinement: If the generated image requires tweaks, users can easily instruct ChatGPT to make the necessary adjustments, making the process interactive and user-centric.
Ethical Considerations
As with any AI technology, DALL-E brings about ethical considerations that need to be addressed to ensure responsible usage.
Content Authenticity
In a world where seeing is believing, the ability of DALL-E to create realistic images from text prompts raises questions about content authenticity. It becomes imperative to have mechanisms in place to identify AI-generated images and distinguish them from real images.
Privacy Concerns
The privacy of data used in training and generating images with DALL-E is a topic of discussion. Ensuring that the data is handled securely and ethically is crucial to maintaining user trust and adhering to privacy standards.
Future of Text-to-Image Generation
The advent of DALL-E is a glimpse into the future of text-to-image generation. As technology advances, we can anticipate:
More accurate image generation.
Broader application in various industries.
Enhanced user interaction and experience.
---
Conclusion
The odyssey of DALL-E from a groundbreaking concept to its evolution into DALL-E 2 and DALL-E 3 epitomizes the relentless pursuit of innovation at OpenAI. By blurring the lines between text and imagery, DALL-E has carved a niche for itself in the annals of AI development. Its integration with ChatGPT, the enhanced image generation capabilities, and the ethical discussions it spurs, all contribute to the fascinating narrative of DALL-E.
Frequently Asked Questions (FAQs)
How does DALL-E differ from other image generation AI?

DALL-E stands out for its ability to generate images from textual descriptions, a feature augmented in DALL-E 2 and DALL-E 3 with more realistic and nuanced image generation.

Can DALL-E 3 create images from any text prompt?

While DALL-E 3 is adept at translating a wide range of text prompts into images, certain limitations and safety measures are in place to prevent the generation of inappropriate or harmful content.

What are the safety measures embedded in DALL-E 3?

DALL-E 3 has safety mitigations to prevent harmful generations such as declining requests that ask for a public figure by name, and it has improved safety performance in risk areas like generation of public figures and harmful biases related to visual over/under-representation.

How can businesses leverage DALL-E for their operations?

Businesses can utilize DALL-E for a variety of applications including content creation, advertising, and providing visual aids for better communication and engagement.

What are the ethical implications of using DALL-E?

Ethical considerations revolve around content authenticity, data privacy, and the potential misuse of generated images for deceptive or harmful purposes.
At HiT | High Tech Business Solutions, we thrive on staying ahead of the technological curve. Our full-service Professional Advertising, business, and marketing solutions are designed to leverage cutting-edge technologies like DALL-E to propel your business into the future. Explore our services to see how we can transform your business operations and marketing strategies with the power of AI and machine learning.