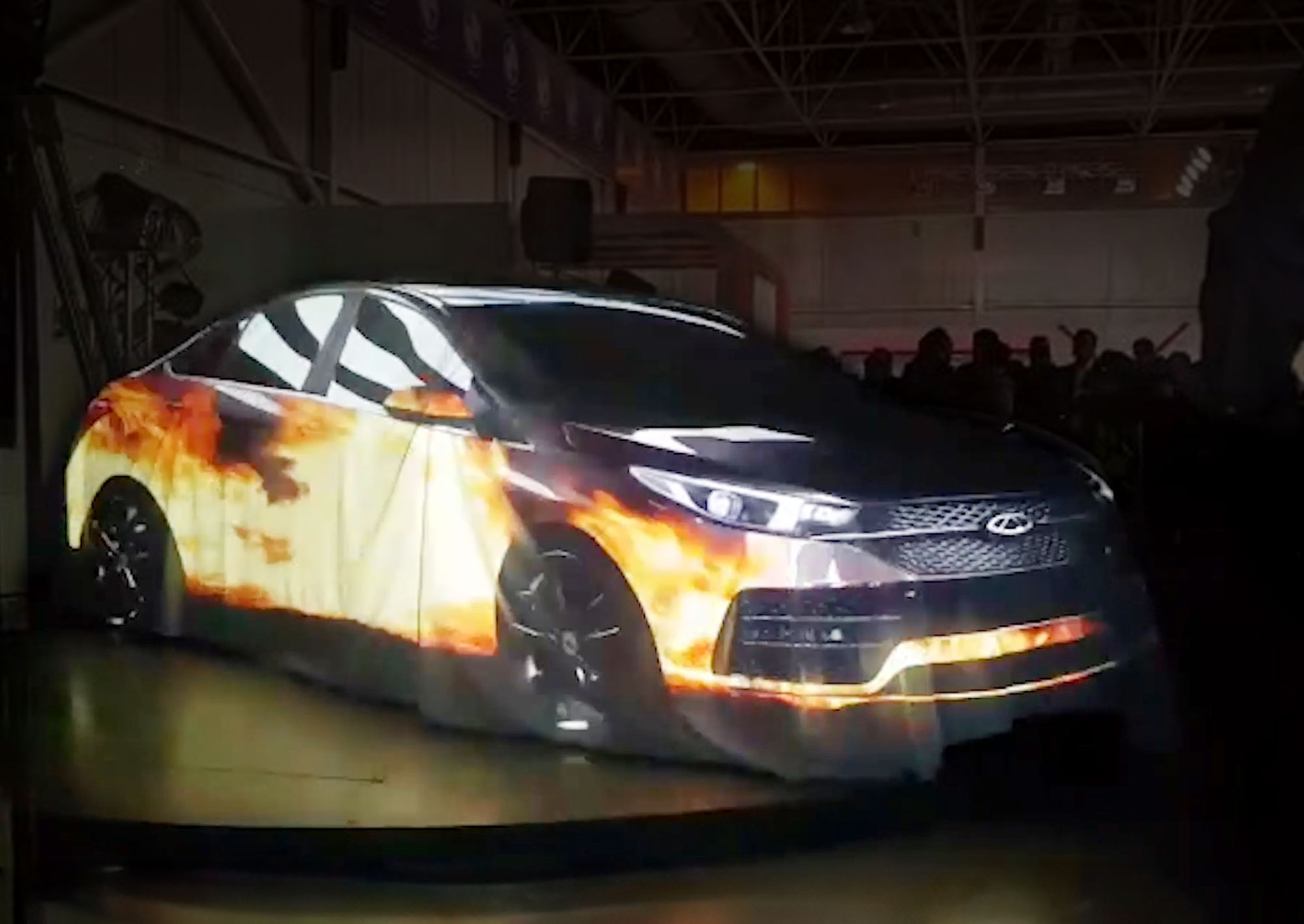 15

September
As the world of automotive launches increasingly blends with the realm of high-tech presentations, "We Are HiT | High Tech Business Solutions" was proud to collaborate with the prestigious Chery Car Brand for the introduction of their groundbreaking model, the "#Arrizo6" in 2019.
Client: Chery Car Brand
The Challenge: Car launches are more than just presenting a new vehicle. They're about capturing the essence, the vision, and the innovation behind every design element. For the launch of the Arrizo6, Chery sought a presentation that went beyond the conventional—a visual journey that would etch the brand and the car in the minds of the viewers.
Our Role: Tasked with this ambitious challenge, our teams at HiT Land Co fused their expertise in technology and art to craft a unique and immersive launch experience.
Services Delivered:
3D Projection Mapping: The Arrizo6 wasn't merely displayed; it was revealed. Using cutting-edge 3D projection mapping, the car's features, design, and engineering marvels were showcased in dynamic sequences, captivating the audience.

Spatial Augmented Reality: Blurring the lines between reality and digital, we integrated interactive augmented reality elements that allowed the audience to engage and connect with the brand and the Arrizo6 on a deeper level.

Immersive Video Content: Beyond static visuals, we crafted immersive video experiences that transported the viewers straight into the world and vision of Chery. From design philosophies to the road experience, every facet was covered.

Tailored Visuals: Every visual, every projection, was meticulously tailored to emphasize the sleek design, advanced features, and the unique selling points of the Arrizo6, ensuring a comprehensive understanding of the vehicle.
The Outcome: Through this collaboration, the unveiling of the Arrizo6 transformed from a regular car launch into an unforgettable visual spectacle, setting a benchmark for automotive presentations. The fusion of technology, art, and storytelling left an indelible mark, ensuring the Arrizo6 was a topic of conversation long after the lights dimmed.