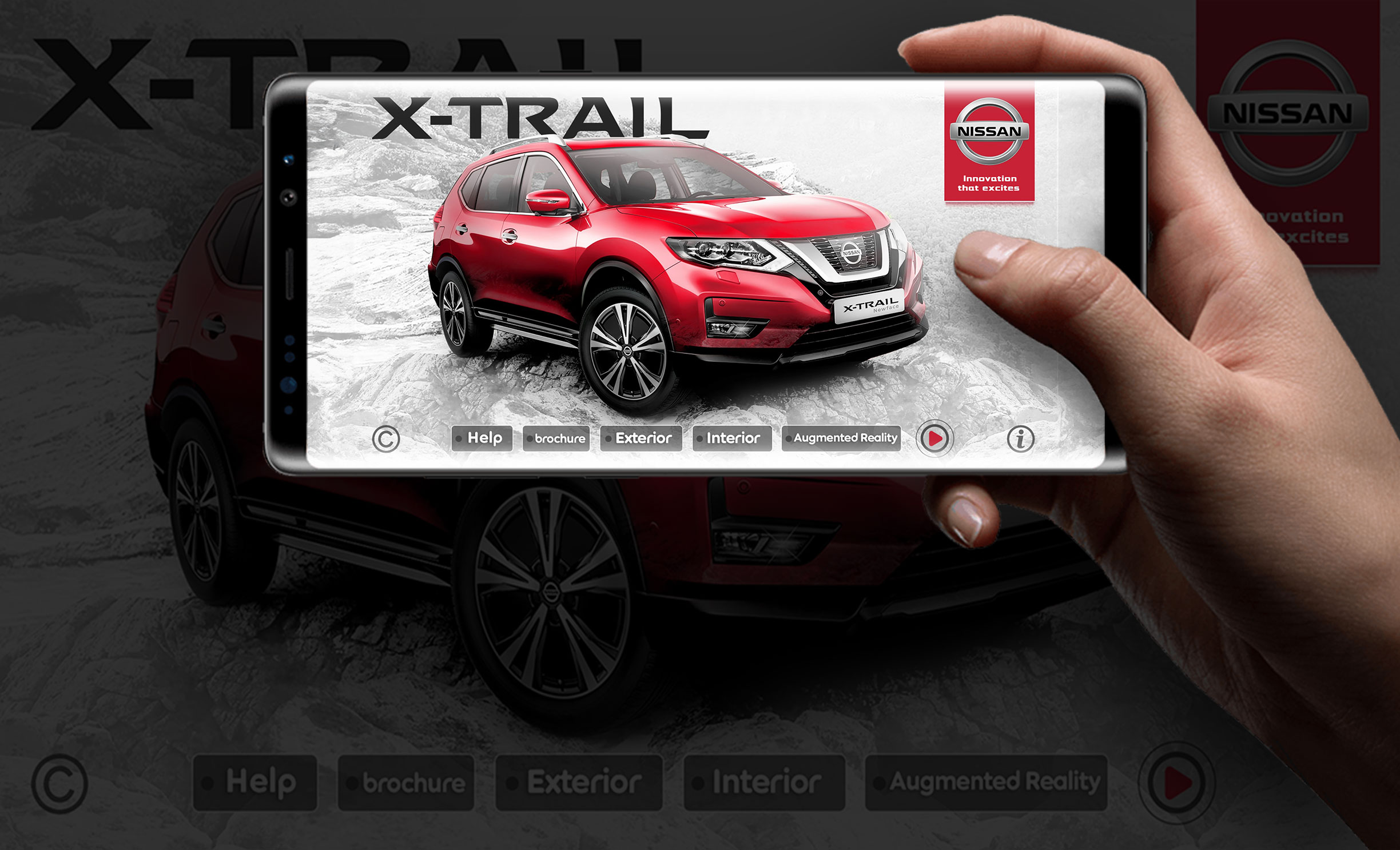 16

October
Augmented Elevation: AR Experience for Nissan X-Trail 🌐
For a brand synonymous with innovation, Nissan Motor Co's mission to offer an enhanced automotive experience led us to craft a distinctive AR solution for the X-Trail edition.
Client: Nissan Motor Co
Objective: To bridge the gap between traditional automotive marketing and tech-savvy consumer expectations, Nissan aimed to leverage Augmented Reality to provide a transformative car exploration experience.
Our Approach:
Dynamic AR Application Development: With a user-centric design philosophy, our team developed a dedicated mobile application, immersing users into the world of the Nissan X-Trail through augmented reality.

Detail-Oriented 3D Visualization: Our 3D and Augmented Reality department worked in tandem to create a realistic and detailed 3D model of the X-Trail, capturing its sleek design and key features.

Interactive Features Highlight: By overlaying AR elements onto the vehicle, users could engage with the car's unique features, exploring intricate details and functionalities in an interactive manner.

Enhanced User Engagement: Through intuitive design and captivating visuals, our AR solution fostered enhanced user engagement, ensuring the Nissan X-Trail was not only seen but experienced.
Outcomes:
Revolutionized Customer Interaction: The AR application drastically transformed how potential customers interacted with the Nissan X-Trail, providing a hands-on exploration experience from the comfort of their devices.

Increased Brand Engagement: With a novel and cutting-edge approach to car showcasing, Nissan solidified its position as a forward-thinking brand, resonating with a tech-savvy audience.

Sales & Marketing Synergy: By merging traditional sales tactics with AR, Nissan's marketing campaigns saw increased traction and engagement, driving both brand awareness and sales.
Reflection:
Collaborating with Nissan Motor Co was an enlightening journey, pushing the boundaries of what's possible at the intersection of automotive and technology. At HiT Land Co, we are steadfast in our commitment to revolutionizing industries with tailored tech solutions, and the Nissan X-Trail AR experience is a testament to our innovative prowess.
---
Thinking about propelling your brand with Augmented Reality? 🚀
Connect with @HiTLandCo. Let's drive innovation together! 🛣🌐