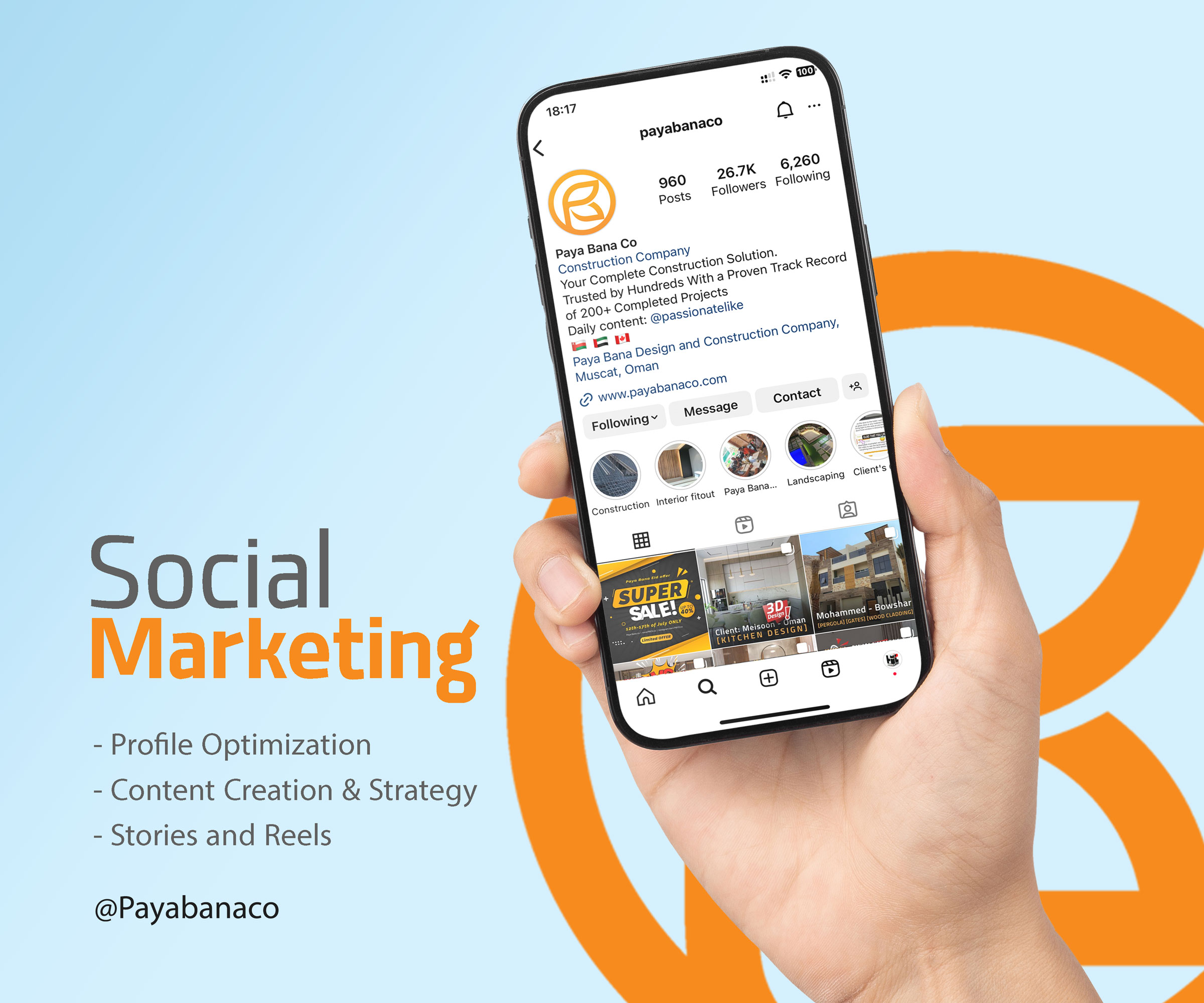 08

August
Instagram Content Marketing for Paya Bana Co: Tailored Narratives for Digital Era
In the vast sea of social media, it's imperative to not just be present but to shine, to capture, and to engage. For Paya Bana Co, their mission to make a substantial impact on Instagram required a strategy that was both innovative and rooted in their core brand values.
Client: Paya Bana Co
The Objective: With a diverse audience tuning in from around the world, Paya Bana Co aimed to cultivate a cohesive, captivating, and consistent narrative on Instagram—one that could narrate their story, showcase their expertise, and engage their followers on a profound level.
Our Contribution: Harmonizing the strengths of our Digital Marketing and Media departments, we embarked on a journey to elevate Paya Bana Co's Instagram presence.
Strategies Employed:
Dynamic Content Creation: From concept to creation, every piece of content was tailored to resonate with Paya Bana Co's ethos. Be it infographics, animations, or visually enticing images, every post told a story.

Engaging Motion Graphics: In the digital realm, motion captures attention. Our team crafted motion graphics that were not only visually appealing but also aligned with the brand's narrative, ensuring that each viewer's scroll paused at Paya Bana Co's posts.

Holistic Social Marketing: Beyond content creation, our strategy encompassed engagement tactics—be it through well-researched hashtags, story highlights, or interactive polls, every touchpoint was an opportunity to enhance brand recall and loyalty.
Outcome: A quick scroll through Paya Bana Co's Instagram feed is now a journey—an exploration of their values, offerings, and their commitment to excellence. The surge in engagement rates, growing follower count, and the influx of positive comments stand testimony to the fruitful collaboration.
---
As we tread deeper into the digital age, brands need narratives that stand out, resonate, and engage. With HiT Land Co at the helm, let your brand story shine bright amidst the digital clutter.