Omani Women's Day: A Tribute to Female Fortitude
Introduction
Omani Women's Day, celebrated on October 17, acknowledges the vital roles played by women in Oman's socio-economic landscape. Instituted in 2009, this day reflects the Sultanate's commitment to promoting gender equality and women's empowerment.
Historical Significance
Originated from a symposium on Omani women in 2009, leading to the royal designation of October 17 as Omani Women's Day​1​.
Themes over the years echo Oman's societal and cultural discourse, like 2022's 'Women are Partners in Development'​2​.
Celebratory Focus
2023 aims to spotlight women's contributions in cultural and literary fields, encouraging further support for women in these sectors​3​.
Various events and narratives underline women's integral roles in Oman's development across multiple sectors​4​.
Statistical Highlights
Increasing numbers of women in government, private sectors, education, and healthcare depict a growing female presence in professional spheres​4​.
Women constitute 17.6% and 2.3% of the members of the State Council and the Shura Council respectively, indicating a gradual integration in political realms​4​.
@HiTLandCo's Exclusive Giveaway
🌟 Celebrate Omani Women's Day with @HiTLandCo's Exclusive #Giveaway (worth OMR 2250!)🎉
As Omani Women's Day nears, @HiTLandCo honors the ambition of #businesswomen in #Muscat and beyond with a OMR 2250 giveaway to elevate your venture.
Engage with @HiTLandCo on social media to partake in this empowerment journey.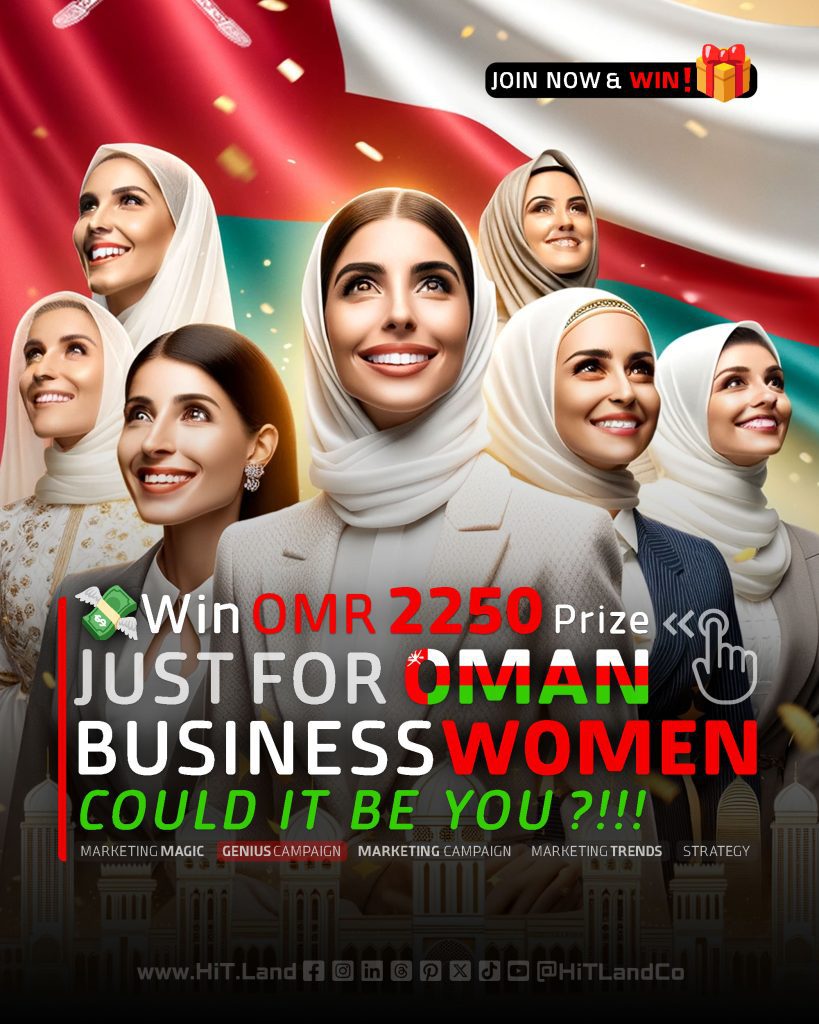 Conclusion
Omani Women's Day is a significant marker of the country's strides towards gender inclusivity and women empowerment. It's not only a day of recognition but also a platform to propel forward the narrative of female empowerment in Oman.
FAQs
When is Omani Women's Day celebrated?
Why was Omani Women's Day established?
To acknowledge and celebrate the contributions of Omani women to the nation's development.
How is Omani Women's Day celebrated?
Through themed celebrations, events, and initiatives aimed at highlighting and supporting women's contributions in various fields.
What is the significance of @HiTLandCo's giveaway?
It's an initiative to honor and support businesswomen in Oman, providing a platform for them to elevate their ventures