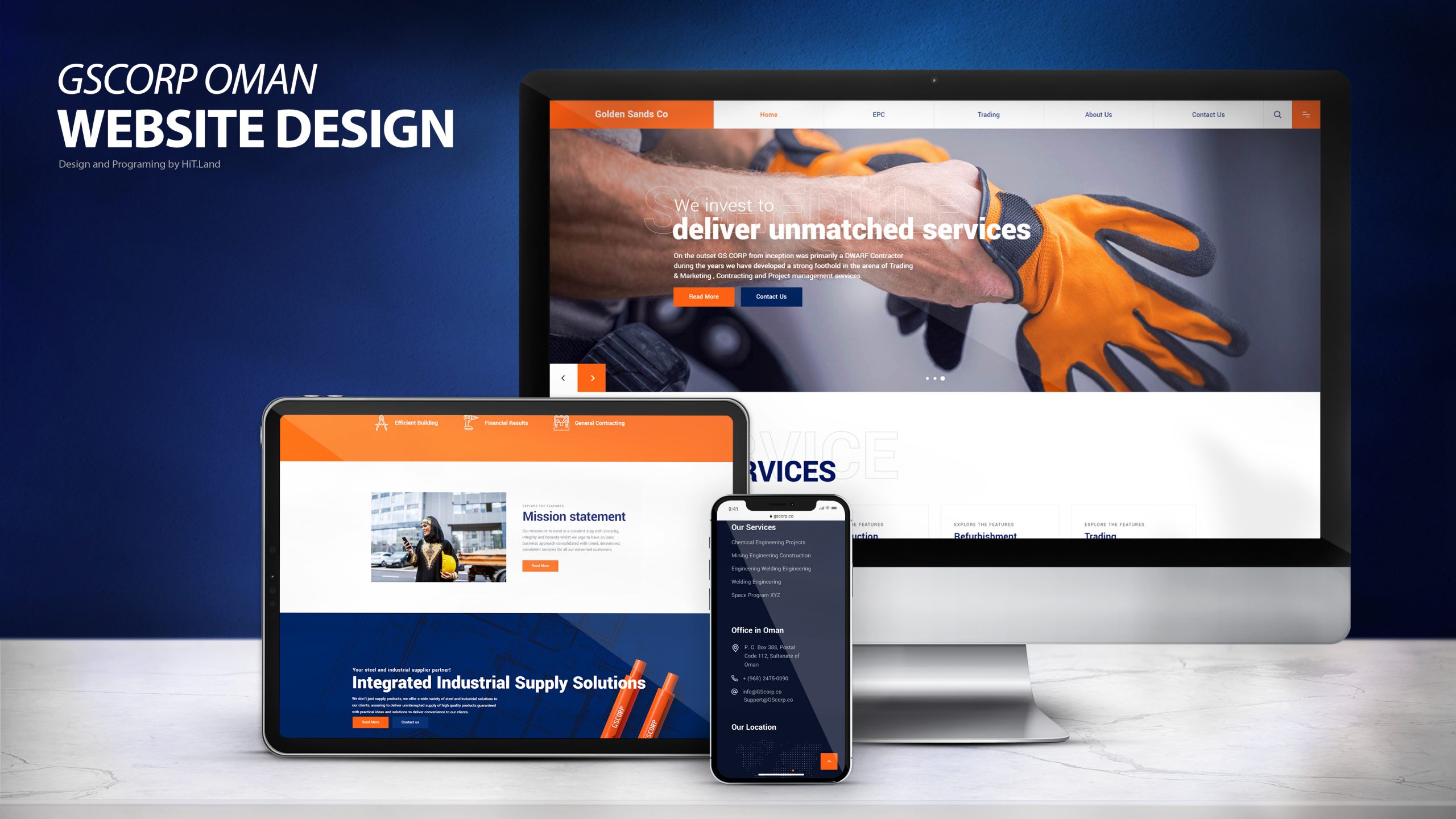 19

July
Transforming Digital Presence: Construction Website Design for GSCorp.co
In the realm of construction where every detail matters, we collaborated with Golden Sand Corporation LLC to build a digital foundation as sturdy and impressive as the structures they create.
Client: Golden Sand Corporation LLC
Objectives: With a vision to enhance GSCorp's digital footprint, our mission was to develop a user-friendly and visually captivating website that not only reflects the company's ethos and expertise but also serves as a dynamic platform for client interaction and business growth.
Our Approach:
Comprehensive Consultation: Engaging in-depth with the client, we conducted comprehensive consultations to understand the unique needs, aspirations, and objectives of Golden Sand Corporation, ensuring the website would be a true digital embodiment of the brand.
Innovative Graphic Design: Our Media and Graphic Design teams synergized to create visually compelling and industry-relevant designs, embedding the essence of construction aesthetics into the digital interface.
Responsive Web Programming: Ensuring seamless user experience, our Programming Department meticulously developed a responsive and intuitive website, adaptable across various devices and platforms.
Strategic Digital Marketing: Integrating digital marketing strategies, we optimized the website for enhanced online visibility, driving traffic, and fostering client engagement.
Outcomes:
Enhanced Brand Image: The newly designed website significantly elevated GSCorp's brand image, showcasing their construction expertise and commitment to excellence.
Increased User Engagement: The intuitive design and user-friendly interface resulted in increased visitor engagement and higher conversion rates.
Robust Online Presence: Strategic digital marketing and SEO optimization led to improved online presence and increased organic traffic, positioning GSCorp as a leader in the construction industry in Oman.
Reflection: Working with Golden Sand Corporation LLC was a journey of creative collaboration and technical innovation. At HiT Land Co, we pride ourselves on transforming digital landscapes, ensuring our clients stand tall in their respective industries. The construction of GSCorp.co is a testament to our commitment to excellence and our passion for crafting digital solutions that inspire and endure.